We bring digital products
to market.
Our team of design and app development experts crafts beautiful, scalable, and world-class web and mobile solutions.
What we do
Consider us your technical co-founders: a natural extension of your team. We learn your operation, inside and out. By precisely understanding your vision, we tailor-make digital products that drive success in your market.
We bring the technical expertise and develop the domain expertise to complement yours; we handle the technical side of things while you focus on expanding your impact and realizing your mission.
As your technical partners, we demystify tech and neatly sidestep risk, ensuring that you achieve your goals on time and on budget. We also help you navigate strategy, branding, and how to tell your story.
We use the highest standards of your industry and best practices of ours; from concept to launch, we build beautiful products right—the first time.
Award-winning results
Best Mobile App Developers in LA
Expertise, 2022
Top 1000 Global Companies
Clutch, 2021
Top 100 Fastest Growth Companies
Clutch, 2021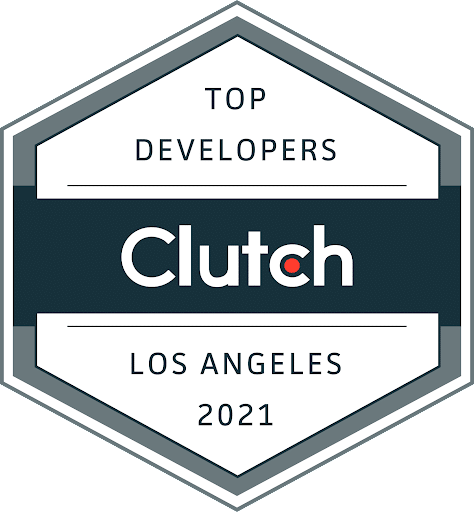 Top Developers
in Los Angeles
Clutch, 2021
Top B2B Companies in United States
Clutch, 2020
Business Award
Forbes, 2020
Top Developers
in California
Clutch, 2019
Top Creative & Design Agencies in California
Clutch, 2019
How we got here
We got the idea to found Goji Labs in 2014—inspired by Los Angeles' absurdly eclectic start-up ecosystem. Back then, we were working from a cold brew-filled co-working space. There, we began meeting brilliant innovators who had no way of building their digital projects.
With our backgrounds in product and software, we realized we were uniquely equipped to help founders crystallize their ideas into incredible products—so we did. And we still do.
Now, with a growing team of +30 and decades of development experience between us, we've proudly deployed hundreds of products and expanded to working with everyone from worldwide nonprofits to mature companies.
And, while our Goji Methodology varies between our diverse clients, its principles remain simple: Build user-centered products. Build beautiful products. And build them right—the first time.
…So why "Goji Labs"? Well, it's really not that much of a stretch. Goji berries, both sweet and tangy, are a delicious superfood. They're fun, surprising, and good for healthy product development—just like we are.
– David and Adam
Meet the team
Our highly skilled team members hail from diverse backgrounds and share a passion for digital innovation and doing things right.

We bridge the gap between usability, beauty, and cutting-edge technology to drive business value for our partners.
David Barlev
Founder & CEO
Adam Sumner
Founder & CTO
Sutasit Srivisarvacha
Product Manager
Dalena Tran
Product Manager
Phil Davies
Product Designer
Dylan Stephenson
Product Designer
April Rotelli
Product Designer
Asiya Atcha
Product Designer
Yota Iwasaki
Product Designer
Elen Gevorgyan
Product Designer
Brandon Ramos
Product Designer
Sage Smith
Product Designer
Tamar Barlev
Content Director
Evgeny Ovchinnikov
Delivery Manager
Alex Vinichenko
Full-stack Developer
Ilya Konyukhov
Full-stack Developer
Artur Motornyi
Front-end Developer
Oleksii Nedilko
Front-end Developer
Eugene Monakov
Front-end Developer
Yusup Edilbiev
Front-end Developer
Iryna Lesyk
Web Developer
Aleksandr Oleksenko
Web Developer
Dmitry Bashkatov
Web Developer
Igor Mironenko
Backend Engineer
Vlad Kalinkin
Backend Engineer
Yuriy Berdnikov
Senior iOS Developer
Ashot Kirakosyan
Mobile Developer
Marta Maltseva
Android Developer
Daniil Ryazanov
Ruby on Rails Developer
Yeldos Nurlanov
React Native Developer
Maksim Zolotoi
React Developer
Auron Loci
QA Engineer
Svetlana Avetisyan
QA Engineer
Hamlet Hovsepyan
QA Engineer
Where you can find us:
Los Angeles
800 Wilshire Boulevard, Suite 200
Los Angeles, CA 90017
New York
12 East 49th St., Floor 11
New York, NY 10017